Thumbs up or down on camera phones at shows?
This is becoming more and more of an issue with rockers! Personally, if a fan wants to bring their phone into a show and grab pics... Why shouldn't they? I Understand that rockers ego's may dictate that fans should focus a 100% on them and their performance however, the fan experience is changing as the technology available to the fan is changing! I believe there must be an understanding that if the fan experience can be enhanced by capturing at few pics or sharing moments on social media... Rocker's may need to evolve with the changing times and be more open to embracing their modern-day fan! Check out the story below... And let me know what you think!
http://www.alternativenation.net/red-hot-chili-peppers-member-angry-fans-surprising-reason/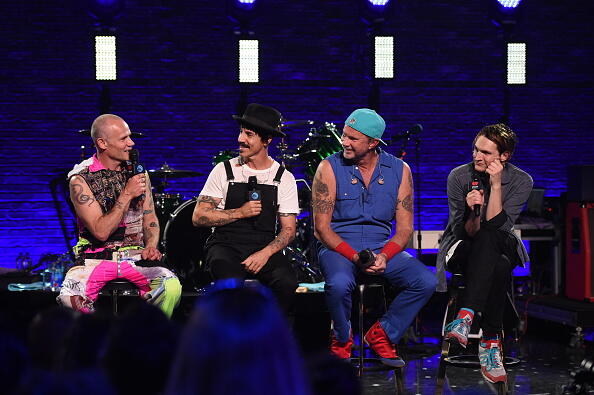 For almost 20 years my passion has been to do great radio & have fun doing it as well as, make a positive impact in the community! Love live music and pretty much all critters on four legs! As I continue to grow and learn I'm compelled to give back whenever and however I can! I've gravitated to some pretty amazing local and national charity groups over the years! I'm most proud of my "Clutch's Christmas Wish" concept, which I created 7 years ago! I raise money by collecting autographed memorabilia throughout year! Auction it off, collect the funds and purchase gift cards to distribute to those in need during the holiday season! BEST part! The listeners choose the recipients of the gift-cards based on who they believe needs them the most! Feel truly blessed to continue to work in such an incredible industry that allows me to meet SO many amazing people and be a part of so many AWESOME things!